MISSION

With wholeness as our focus to fulfill God's purpose one earth, spreading God's love that brings healing for the broken hearts and freedom for captives is our goal for abandoned and orphaned children, oppressed girls, and women, among others in need by providing home and other services.

VISION

To create an environment in which every person feels safe, peaceful, valued and having a strong sense of belonging.

GOALS

To inspire orphans, abandoned children, oppressed women and others in need to rise from within. To realize that our past or current circumstances do not dictate our future but faith in God's word is what leads each person to their God given purpose.
RIPPLES EFFECT-TESTIMONIAL
LOVING HOME
Loving Home is in Nkubu-Kenya. It is a
safe and beautiful home for abandoned and orphaned children. Raising standards for them and changing the mindset treats these children demonstrating they deserve less to all children deserve the best including those rescued from dare situations.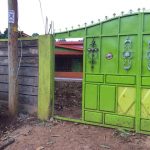 OUR HEARTS CRY OUT
Together we can be the difference for babies, girls and women in dare need.
MARY'S TESTIMONIAL
Mary's Orphanage is in Kisii-Kenya. God laid in our hearts (the board member) to sow a seed. Simultaneously, Mary from Kisii Kenya, contacted Lucy (Our champion for finding help for orphanages around her) because they did not have money for rent in March of 2018. She has taken in ten abandoned children and feeds them by faith. For about $500 we paid five months' worth of rent for her as God laid in our heart to sow a seed by blessing another orphanage in need. Here is her testimony: